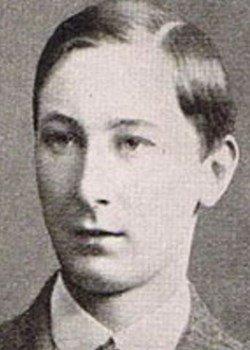 Lt Sir Robert Cornwallis Maude, 3rd Battalion, Coldstream Guards
Robert Cornwallis Maude, 6th Viscount Hawarden was born on 6 September 1890.
He was the son of Robert Henry Maude, 5th Viscount Hawarden and Caroline Anna Mary Ogle.
He succeeded to the titles of 6th Viscount Hawarden and 8th Baronet Maude and 6th Baron de Montalt of Hawarden in 1908.
He was educated at St. Michael's, Westgate-on-Sea, Winchester, and was up at Christ Church College, Oxford from 1908 until 1912, during which time he was a member of the University Contingent of the Officers' Training Corps.
He graduated from Christ Church with a Bachelor of Arts degree before joining the Coldstream Guards on the outbreak of war.
He died of his wounds on 26 August 1914.
Probate was granted to his mother. He left over £25,000 in his will.
26 August 1914 killed in action
Research by David Tattersfield, WFA Development Trustee
Image courtesy: Great War Forum
Text courtesy: Christ Church College, Oxford.