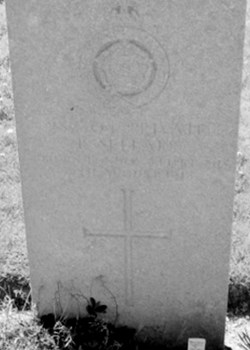 Private Reginald Gordon Sellers
Reginald Sellers was born on 26 November 1895 in Somerford Magna. Having moved to London he attended Blackhorse Road Boys' Elementary School, Walthamstow from 1 April 1903 until 28 October 1909. He was working as an Insurance Clerk when he enlisted.
He was serving as a Private in the 4th Battalion, The City of London Regiment, Royal Fusiliers, when he was killed on 27 August 1918, aged 22, at the Battle of the Scarpe.
He is buried in Peronne Road Cemetery.
27 August 1918 killed in action
Research by Malcolm J Doolin
REFERENCE
The Boys of Blackhorse Road. The Story of an Elementary School War Memorial. Malcolm J Doolin (2016) Astra Publications.