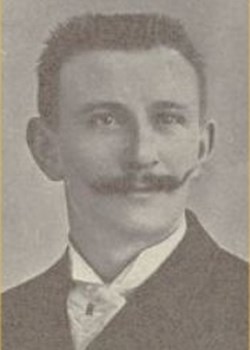 1790 Cap. Henri-Joseph Naudan, 111e R.I. Born at Buzains, Aveyron on 13th October 1878, Henri was employed as a restaurant waiter before the war. A reservist who had completed his compulsory service at the turn of the century.
He was recalled into service at Mende during the first weeks of August 1914. By the end of September, Henri was in action during the Battle of Lorraine - after which he was promoted to Caporal – before moving to Verdun in October. Engaged in the area of Forges and Le Mort-Homme, Henri was grievously wounded at the end of January 1915.
He was evacuated to Hospital No.11 at Verdun where he died of wounds on 29th January 1915.
He was buried in the nécropole nationale of 'Faubourg Pavé' at Verdun, Meuse.
29 January 1915 died of his wounds.
Research by David O'Mara.