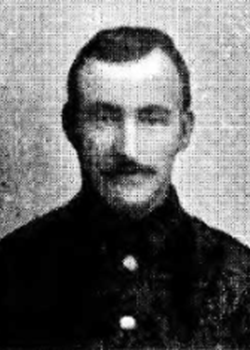 Born 22 August 1880, Leith.
Son of Alexander Whitelaw (Foreman Carpenter with Messrs Currie & Co, of Leith, Shop Owners) and Agnes Whitelaw (nee Stonehouse) Educated Couper Street School, Leith.
Enlisted 1902 served for three years with the Colours and nine years with the Reserve.
9 July 1908 he married Jane Jackson and they lived on Coburg Street, Leith. They had two sons (Alexander and Allan) and a daughter (Susan) 
On mobilization rejoined his Regiment 17 August 1914.
He was shot through the head by a German sniper while helping to repair the trenches at Houlines 30 Jan 1915. He children would have been ages 5, 4 and 18 months.  
He is buried in the military cemetery at Houlines.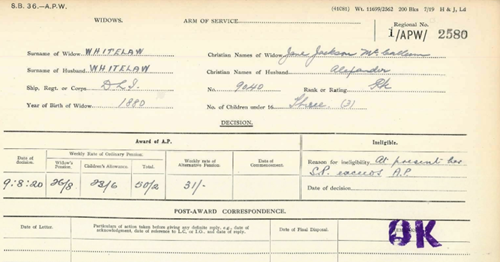 9040 Pvt Alexander Whitelaw, 2nd Bn Durham Light Infantry.
30 January 1915
Sources: Du Ruvigny's Roll of Honour