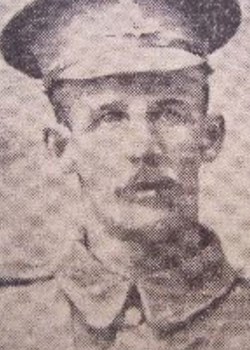 Kei Marsh died of pneumonia on this day
From his Pension Card we learn that Kei Marsh was married to Edith Ellen and that they had three children under 16.
Born in about 1882 in Burnley, Kei was a miner. In 1911 he was boarding with his family at 30 Thorn St, Burnley.
The 1911 Census return gives the children as John, Sarah and Edith. They would have been in turn 10, 9 and 5 years old at the time of their father's death. 
Kei died of pneumonia in Codford on 5 January 1916.
He was 34 years of age and is buried in St.Mary's Churchyard, Codford, Wiltshire.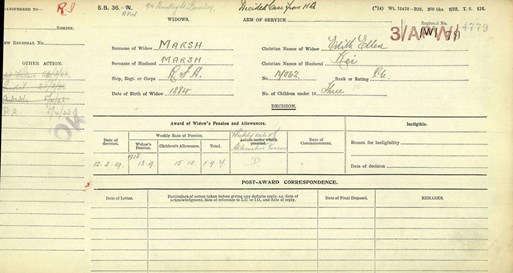 Research by David O'Mara with additional material by Jonathan Vernon  
Sources: Census Returns and Military Records on Ancestry. 
Pension Cards on fold3 can be accessed FREE via your WFA Member sign in. For more on the Pension Records visit the Ancestry Pension Records pages for details on how to access them and strategies to help with your research.