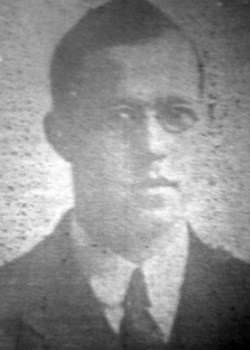 6098 Pte Charles Illingworth, Durham Light Infantry, 1st/8th Battalion
Born in late 1891 in Ossett
Son of Andrew an Sarah
After school he became a clerk working in a fell mongers.
He enlisted 11 December 1915 transferring to the DLI 20 October 1916.
Charles was killed, age 24 years, just 15 days after being transferred to the DL during the attack on the Butte de Warlencourt.
5 November 1916 killed in action.
Source
Charles Wilton Illingworth
http://ossett.net/WW1/Charles_W_Illingworth.html
(C) Wilson, Ashby and Howe, March 2014