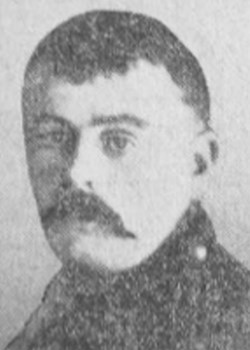 5328 L/Sgt Martin Brennan, 1st Bn East Lancashire Regiment.
Martin lived at 105 Ardwick Street, Burnley at the time of his re-enlistment. A reservist in 1914, Martin originally enlisted into the East Lancs in February 1898 and was recalled on 4 August 1914. Proceeding to France with his battalion on 22 August 1914, he was killed in action near the 'kink' at Le Gheer whilst repulsing a strong German attack. He has no known grave and is commemorated on the Ploegsteert
Memorial, Belgium. He was 35 years of age.
8 November 1914
Research by David O'Mara