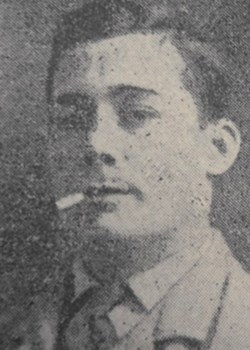 34024 Pte. John Wood, 10th Bn. Lancashire Fusiliers
Born and resident in Burnley, Lancashire, John enlisted into the Lancashire Fusiliers in Burnley in December 1915 and arrived at the front in time to play a role in the later stages of the Battle of the Somme.
Wounded in action during the Battle of Arras in 1917, he was invalided home before returning to the front where he fought in the 3rd Battle of Ypres.
John was killed in action by shell fire during the relief of his battalion in the Poelcapelle-Staden Railway sector, Ypres Salient on 9th November 1917.
His body was never recovered and, so he is commemorated on the Tyne Cot Memorial to the Missing, Zonnebeke, Belgium.
John Wood killed in action 9 November 1917
Research by David O'Mara