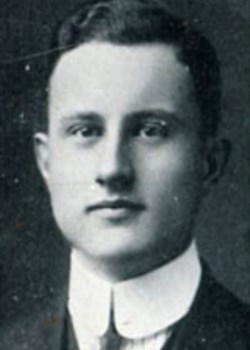 Sgt John Kennedy Lasher
Sgt John Kennedy Lasher Jr, 302nd Engineer Regiment, 77th Infantry Division, US Army.
From New York, John was a graduate (1916) of the Law School at Columbia College, New York. He was severely wounded in action in the Vesle Sector in early September 1918 and died of these injuries in hospital near Paris on 9 September. John is now buried in Suresnes American Cemetery, France (Plot B, Row 5, Grave 35).
9 September 1918
Research by David O'Mara