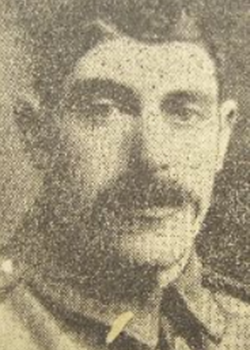 A Veteran of the Boer War
888 Pte John Durkin, 2/East Lancashire Regiment.
Of Tentre Street, Burnley, Lancashire. A veteran of the Boer War (where he served as a boy soldier in a Lancer Regiment), Pte Durkin was killed in action during the Battle of Neuve Chapelle and was immediately buried behind the firing line. His grave was later lost and he is now commemorated on Le Touret Memorial.