Search results for Air Raid.
Download PDF This browser does not support inline PDFs. Please download the PDF to view it: Download PDF  
---
/the-latest-wwi-podcast/ep-158-the-german-zeppelin-offensive-and-propaganda-david-marks/
David Marks talks about his recent book on the German Zeppelin Offensive as documented in propaganda, postcards and pictures. This has been published by Pen & Sword.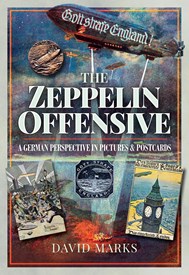 ---
/on-this-day/5-june-1917-gunner-herbert-howard-gandy/
Son of Ripley of Hove and Agnes (née Page) of Brighton. Educated Hove 1891: 8 months old and living with the family at 95 Ellen St, Hove, mother and daughter laundresses. 1901: Age 10, living with his sister's family in Preston. 1911: Age 20, on leave from HMS Glasgow. Visiting. Joined the Navy February 1906 Was serving in HMA Philomel in Aus…
---