Search results for Branches.
/about-the-wfa/wfa-trustee-roles/branch-co-ordinator/
Role/Purpose: To support the organisation by being the immediate means of liaison between the Chairman, the Board of Trustees and the national branch network by Responsible to: The Chairman, The Board of Trustees, WFA branches and WFA members  Ensuring effective communication. To ensure adherence to the WFA's constitutional and legal responsibi…
---
/latest-news/september-2019/look-what-you-are-missing-bulletin-114-published-15-august/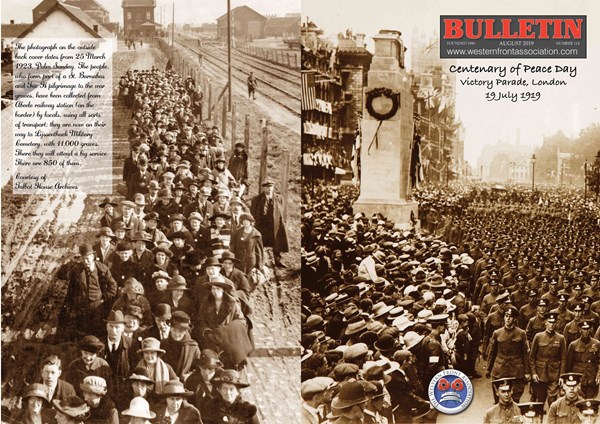 64pp plus covers
Western Front Association news

Details of the AGM and other national events.

Numerous Battlefield Tours advertised

Branch information and all of their events and news

And a few good articles too. 
Like Stand To!, Bulletin is issued in print or digital form to members three times a year. 
---