Search results for Lawrence of Arabia.
/branches/united-kingdom/avon/events/lawrence-of-arabia-man-movie-myth-by-dr-j-peaty/
  Lawrence was probably the most remarkable officer to have served in the  British Army during the Great war. Today he is the most famous. Yet it is difficult to separate the man from the myth. What most people know about Lawrence and the Arab Revolt is derived from an epic movie, which is great cinema but poor history.    Member of the WFA and …
---
/branches/united-kingdom/sussex/events/shifting-sands-the-changing-image-of-lawrence-of-arabia-by-prof-mark-connelly/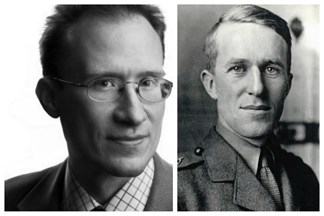 Professor Mark Connelly of Kent University will give a presentation on Lawrence of Arabia.
The title is 'Shifting Sands: the changing Image of Lawrence of Arabia'.
Meeting starts at 7.15pm in the 1st Floor Lecture Room, Lewes Town Hall. 
Non-members and Members are most welcome.
A small voluntarily given donation is requested to contribute…
---