Search results for South Lancashire Regiment.
---
---
/on-this-day/3-august-1915-corporal-richard-porter/
(Prince of Wales's Volunteers) 2nd South Lancashires.
Lived at 82, Bruce Street, St.Helens and served for 10 years in India before the war.
Arrived in France 28 December 1914.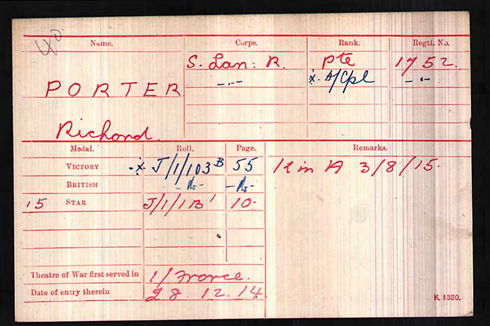 Killed in action 'in the thick of the fighting' according to the local newspaper report of his death.
Image from 'Remembering World War One' 
---