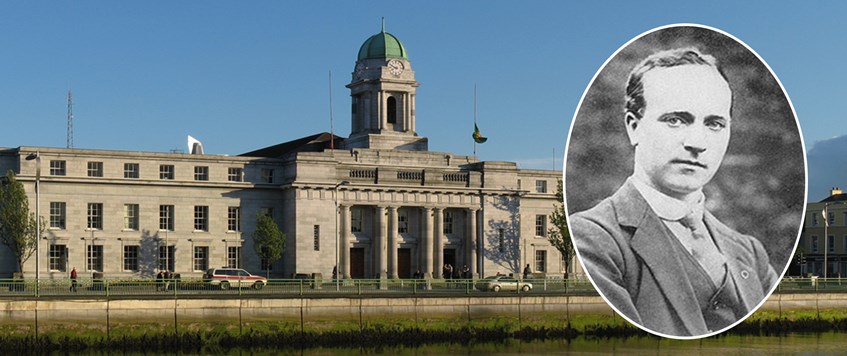 AS OF 11TH MARCH, DUE TO THE CORONAVIRUS CORK BRANCH EVENTS ARE CANCELLED UNTIL FURTHER NOTICE.
The Irish War of Independence was one of many conflicts that erupted in the aftermath of the Great War. The killing of Tomás Mac Curtáin, Cork's first republican Lord Mayor, took place during that conflict. This month's talk by Mark Cronin will mark the centenary of his death on the 20th March 1920. It will give an overview of his life and the cultural and political forces that led him to become the military leader in Cork of those who wanted total separation from Britain and an Irish Republic. It will include details of his killing while Lord Mayor at his home in the Cork suburb of Blackpool, an act that reverberated throughout Ireland.
​
ABOUT THE SPEAKER
Mark Cronin is a local historian with a book published about the impact of the Great War on his own locality entitled 'Blackpool to the Front - A Cork Suburb and Ireland's Great War'. He also participated in a documentary of the same name.
Room 103 of the Cork School of Further Education and Training, Morrisons Island, Centre, Cork, T12 H685, Ireland
25 Mar 2020 19:30