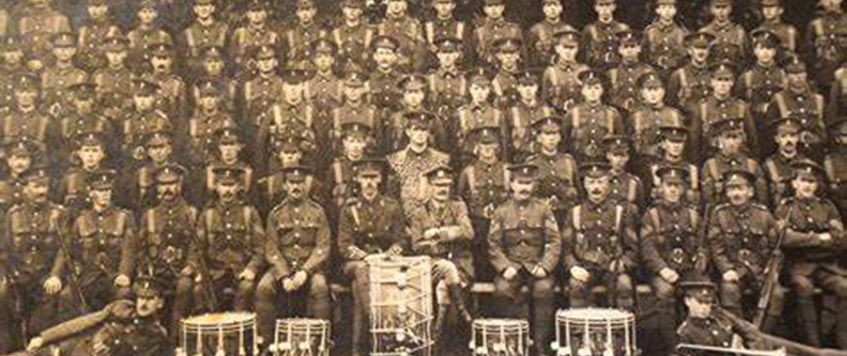 The rapid expansion of the British Army during the First World War necessitated the recruitment of junior officers from beyond the traditional 'officer class'. In the case of the 36th (Ulster) Division most of the initial group of officers came, like the other ranks, from the Ulster Volunteer Force. As the War progressed however it became necessary to look beyond this initial group to find suitable officers.
This talk will look at the officers who served with 10th Battalion, Royal Irish Rifles (South Belfast Volunteers) from its creation in September 1914 until the Battle of the Somme. It will examine the backgrounds and careers of the first group of volunteer officers as well as those who were posted to the Battalion at a later stage.     
Ian Montgomery is a retired archivist.
Ian's event can now be accessed via this link https://www.eventbrite.co.uk/e/finding-officers-for-kitcheners-army-tickets-558545513667
https://www.eventbrite.co.uk/e/finding-officers-for-kitcheners-army-tickets-558545513667
13 Sep 2023 19:00