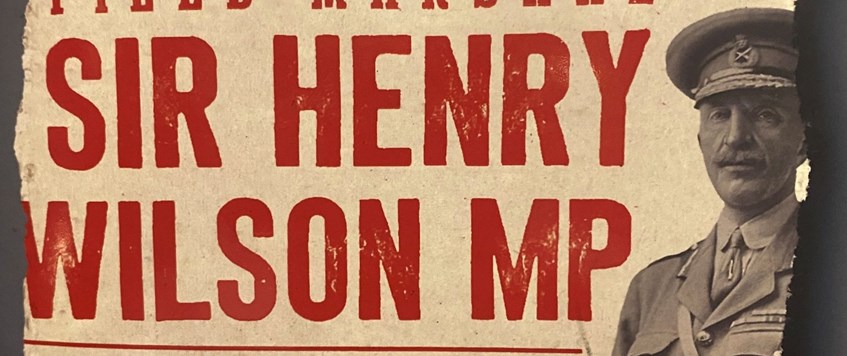 Ronan McGreevy's book Great Hatred reveals the true story behind one of the most significant political assassinations to ever have been committed on British soil. On 22 June 1922, Sir Henry Wilson – the former head of the British army and one of those credited with winning the First World War – was shot and killed by two veterans of that war turned IRA members in what was the most significant political murder to have taken place on British soil for more than a century. His assassins were well-educated and pious men. One had lost a leg during the Battle of Passchendaele; the other had been injured during the German Spring Offensive. Shocking British society to the core, the shooting caused consternation in the government and almost restarted the conflict between Britain and Ireland that had ended with the Anglo-Irish Treaty just five months earlier. Wilson's assassination triggered the Irish Civil War, which cast the darkest of shadows over the new Irish State. Why did two English-born Irish nationalists kill an Irish-born British imperialist?
Ronan McGreevy is an Irish Times journalist and videographer. He is the author of Wherever the Firing Line Extends: Ireland and the Western Front. His book Great Hatred: The Assassination of Field Marshal Sir Henry Wilson MP (Faber & Faber), is published this month. In 2018 he was made a chevalier de l'ordre des arts et des lettres by the French Government for his work on the first World War. He was the editor of Centenary, the official State book on the Easter Rising commemoration. He was also the editor of Was it for This: Reflections on the Easter Rising, an anthology of commentary on the Easter Rising from the pages of The Irish Times. It was published by The Irish Times and Ireland 2016. He is the editor of two eBooks based on The Irish Times archives: 'Twas Better to Die: The Irish Times and Gallipoli 1915-2015 and The Mad Guns: Reflections on the Battle of the Somme 1916-2016. He is the presenter of the full-length documentary United Ireland: How Nationalists and Unionists Fought Together in Flanders which was shortlisted in the Imperial War Museums short film awards in 2018. "We both joined voluntarily, for the purpose of taking human life".
The talk is taking place on Zoom and is free. Registration closes one hour before the event and an invite link will be sent to everyone registered one hour before the beginning of the event.
The link to register is here. NOTE THE TIME HAS BEEN CHANGED TO 18.00 NOT 19.00.
https://www.eventbrite.co.uk/e/the-assassination-of-field-marshal-sir-henry-wilson-mp-by-ronan-mccreevy-tickets-337155199277
08 Jun 2022 18:00