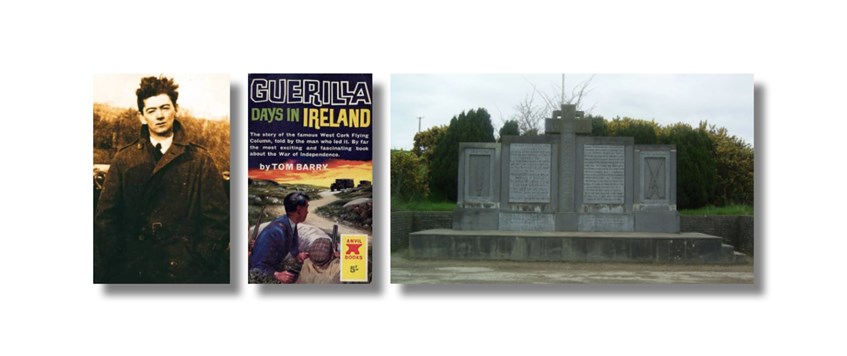 Gerry White, Chair of the Cork Branch of The Western Front Association talks about IRA leader Tom Barry.
Barry was one of the most significant and controversial figures on the republican side during the Irish War of Independence. As commander of the Flying Column of Cork No. 3 Brigade of the IRA, he conducted a number of successful operations against the forces of the Crown including the Kilmchael Ambush on 28 November 1920 in which an eighteen strong mobile patrol of Auxiliaries was eliminated. However, Tom Barry was an unlikely rebel. The son of a member of the Royal Irish Constabulary, Barry joined the Royal Field Artillery in 1915 and fought in Mesopotamia. 
In his account of his guerrilla campaign publish in 1949, Barry stated that it was the reports of the 1916 Rising he read while in Mesopotamia that led him to join the IRA. However, the story is more complex than that. As Gerry will show, Barry's service with the British Army and post-war experience had a major part to play in his transformation from a gunner to guerrilla. 
THIS TALK IS VIRTUAL and is taking place on Zoom. Sign-up closes 24 hours before the event and an invite will be sent to everyone registered 24 hours before the beginning of the event. THE LINK TO REGISTRATION is  https://www.eventbrite.co.uk/e/from-gunner-to-guerrilla-tom-barrys-road-to-rebellion-tickets-130581714423?aff=ebdssbonlinesearch
https://www.eventbrite.co.uk/e/from-gunner-to-guerrilla-tom-barrys-road-to-rebellion-tickets-130581714423?aff=ebdssbonlinesearch
14 Jan 2021 20:00