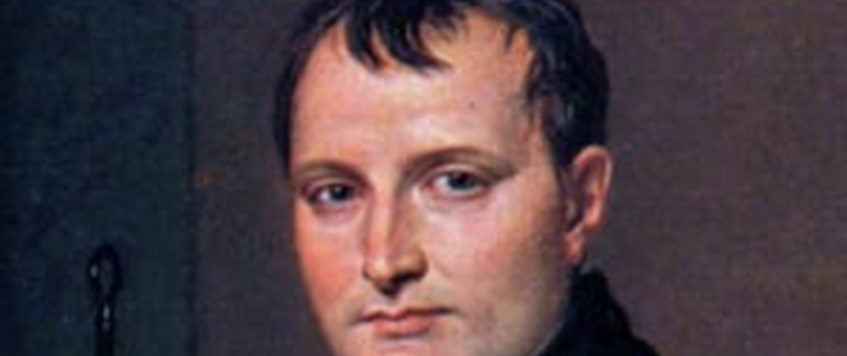 'Invasion Scares from Napoleon to the Kaiser'
A look at Invasion Scares which swept the country periodically during the Victorian and Edwardian eras, particularly looking at how mass literacy influenced government policy leading up to the First World War
This is a Virtual Talk by our own Branch Chairman Tony Bolton  
https://my.demio.com/ref/sTs3L2VM4VAuF9Z7    Please click this link to register for the event (numbers limited to 150!)
Under explains  how it all works. I hope you will sign up and support this branch initiative.
The Branch will be participating in a joint event with (Chesterfield/Lincoln*) on 15 June at 7pm. It will be a 'virtual' meeting - held over the internet - and will feature a talk by the Chesterfield Chairman, Tony Bolton. The subject of Tony's talk is: 
Invasion Scares: from Napoleon to the Kaiser
For those of you that are unfamiliar with webinar and online conference tools (and therefore might be worried that they lack the IT skills to participate) it is hoped that the following, short, explanatory note - which takes the form of some frequently asked questions (FAQs) - might go some way to easing any concerns that you may have. The link to the registration page appears at the very end.
Q1. Do I need to download anything?
No. Unlike Zoom and some other apps, the webinar tool we are using DOES NOT require you to download anything onto your device. The app - which is called Demio - uses your internet browser. It is therefore as straightforward and as easy to use as clicking on a webpage. 
Q2. What internet browsers does Demio support?
Demio supports all four of the main internet browsers – Chrome, Firefox, Safari and Microsoft Edge. That being said, you should ensure that your browser is up-to-date with the latest version. For Chrome this is Version 55+; Firefox (Version 53+); Safari (Version12.1+); and Microsoft Edge (Version 42+).
Q3. Do I have to use my computer or can I use some other device?
You can, of course, use your desktop computer. But you can also use your laptop, tablet or smartphone. However, once again, if you are using a mobile device, you should make certain that you have installed the latest version of its operating system (either iOS or Android OS).
Q4. Is Demio secure?
Nothing on the world wide web is ever totally secure. But, for reasons which are explained below, Demio is pretty secure. And for those that have been concerned by recent reports of things like 'Zoom bombing' and think to themselves 'What's that all about?', don't worry. This will not be a problem for us.
Q5. Is there a limit on numbers?
Only as far as cost is concerned. We will normally be paying for a room capacity of up to 50 people. If, however, an event is likely to be oversubscribed we do have the ability to pay extra and increase the capacity to 150. In fact, for the first meeting on 15 June we have gone to a capacity of 150. (Indeed, for the moment, we are not paying anything. The platform has been put at our disposal by one of our members, for free.)
Q6. I have a poor internet connection. Will this be a problem?
The short answer is yes, it might be. Live streaming takes up quite a bit of bandwidth and a poor internet connection may well affect the quality of your experience.
Q7. How will I know if I will have sufficient bandwidth?
Demio uses high-quality, low-latency streaming, so it's important that your internet connection can support it. Attendees should have at least a 1mbps download speed. If you are concerned, you can carry out a system check now using this link: https://event.demio.com/system
Q8.  The check tells me that I have poor video and/or audio connections. Is there anything I can do to improve this?
There are lots of things that you can do to help mitigate any potential problems. (See also Q12) First, if there are other people in the house using the internet connection, try asking them (politely) to give you priority. ☺ In particular, ask them not to download (or watch) their favourite Netflix or YouTube channel at the same time as you are watching the presentation. Second, close down all the applications that you are not currently using (and which might be running in the background) including other webpages you may have open. Third, and if you understand this term, try viewing in an 'Incognito window'. The reason for this is that sometimes other browser extensions that you may have downloaded can conflict with your viewing experience (this is rare, but, as the saying goes, 'every little helps'.)
Q9. I don't have a webcam. Do I need one?
No, you don't need a webcam. In fact, the first thing you will notice when you enter the room is that your webcam and microphone have been automatically disabled by the administrator.
Q10. If my webcam and microphone are disabled, how do I participate in the meeting?
The audience communicate with each other, and with the presenter(s), by means of a chatbox. This is particularly useful when you want to put questions to the presenter at the end of the presentation. And you can also participate - through the medium of polls - to questions put to you by the presenter.
Q11. Some presenters like to give the audience 'hand-outs'. Can this be done in Demio?
Yes, in Demio there is a facility for you to download documents during the meeting.
Q12. What happens if I have connectivity issues during the presentation?
Demio is a highly stable platform. However, experience has shown that up to 20% of the audience may experience connectivity problems at some time during the session. It is important to stress that 99% of the time these connectivity problems will be specific to you and will not be the fault of the platform (and they are probably not being experienced by other members of the audience). Common connectivity problems include: poor video; poor or non-existent audio; or both! If this happens to you during the session then one of these three quick fixes (in Army-speak, Immediate Action (IA) Drills) usually works.
Drill 1. Refresh your browser. If this fails…
Drill 2. Come out of the browser and re-enter it using the same unique link you first joined with; and if this fails…
Drill 3. (If you have the capability) change browser (for example from Chrome to Firefox). If this fails…
then we're sorry but we can do no more. But see Q13.
Q13. Will there be a replay?
Everyone who is registered for the event will automatically receive a copy of the replay. This means that if you do drop out everything is not lost. It also means that if you are unable to attend you can still enjoy the presentation at your leisure at a later date.
Q14. How do I register for the event?
The Branch will send everyone a registration link (usually via the weekly or monthly newsletter). You can share this link with other WFA members if you think they might be interested in the presentation. The link will take you to the event registration page. Once you have completed the registration process you will be sent a unique joining link. This is your link; it is unique to you and you should not share it with anyone else.
Q15. What happens if I forget? Will I be sent reminders?
If you run a digital calendar the registration link also allows you to save a diary entry. Thereafter you will be sent two reminders. The first is sent to you 24hrs before the event. The second reminder is sent out 15 minutes before the presentation is due to start. Both reminders will once again include your unique joining link.
Q16. What happens when I click on my joining link?
We advise you to join the meeting five or 10 minutes before the advertised time. Then, when you click on the link, you will be taken to a 'waiting room'. You will also see a countdown timer. At the appointed time, the host will 'open' the meeting and you should see one or more presenters waiting to greet you. 
Q17. What happens if the meeting is oversubscribed?
At the moment our room capacity is limited to just 150 people and this should me more than enough room. Moreover, experience has shown, that not everybody who registers will actually turn up on the night because, as we all know, 'life' sometimes gets in the way! Nevertheless, in an attempt to gain maximum attendance we will be operating a first-come-first-served system - ie only the first 150 people to click on the joining link and hit 'enter room' will be able to attend the event. If the room is full latecomers will find themselves stuck in a waiting room until one of those first 150 people leave the room. Hence our advice to everyone is - click on the join link early! (Please be assured, however, that everyone who registers will subsequently receive a copy of the recording - regardless of whether or not they were successful in attending the live session.)
Q18.  Okay, you've convinced me. I'll give it a go. Where is the link to the registration page?
Here it is: 
https://my.demio.com/ref/sTs3L2VM4VAuF9Z7
Hopefully one or more of the answers to these questions will have set your mind at rest. However, if you have any other questions, feel free to email Dudley Giles - battlefieldeventsandtours@gmail.com - and he will be happy to answer them.
Chesterfield Labour Club, 113 Saltergate, Chesterfield, S40 1NF
15 Jun 2020 19:00