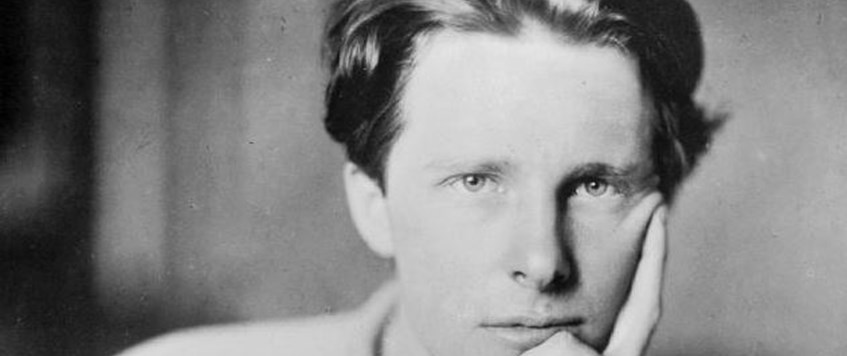 This presentation chronicles the story of the poet Rupert Brooke, who Yeats described as 'the handsomest young man in England'. The talk will detail his early life and his war service.
In 1915 he joined the Royal Naval Division's Hood Battalion, and sailed with them in February 1915.
Brooke received a mosquito bite which caused blood poisoning. French surgeons carried out two operations to drain the abscess but he died of septicaemia on 23 April 1915 without having seen action.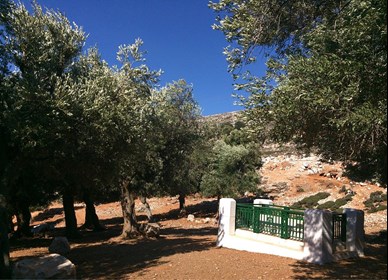 Above: Brooke's grave on the island of Skyros
Brooke is perhaps most famous for his poem 'The Soldier':
If I should die, think only this of me,
That there's some corner of a foreign field
That is for ever England. There shall be
In that rich earth a richer dust concealed,
A dust whom England bore, shaped, made aware,
Gave, once, her flowers to love, her ways to roam,
A body of England's, breathing English air,
Washed by the rivers, blest by suns of home.
The presentation will be by Peter Hart, who attended school in Chesterfield (1967–73) and Liverpool University (1973–76). Peter then undertook a post-graduate teaching course at Crewe & Alsager College (1976–77), and lastly a post-graduate librarianship at Liverpool Polytechnic (1979–80). He was an oral historian at the Sound Archive at the Imperial War Museum in London until his recent retirement.
Chesterfield Labour Club, 113 Saltergate, Chesterfield, S40 1NF
02 Aug 2022 19:30