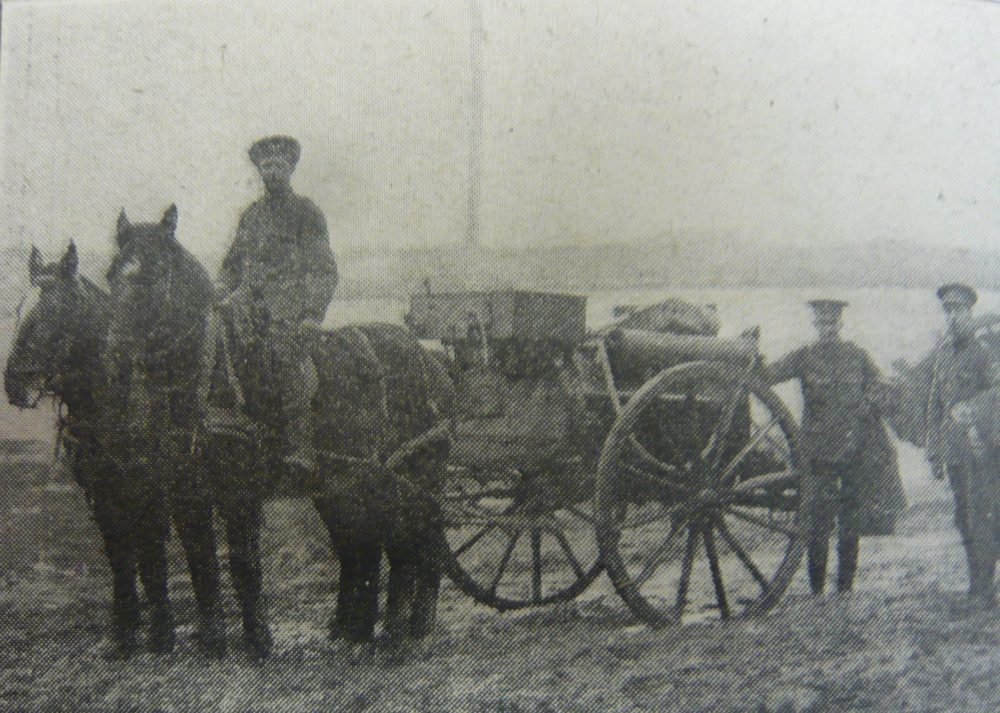 Soldiers and Their Horses – Horses and Their Soldiers - by Dr Jane Flynn
"Soldiers and their Horses – Horses and their Soldiers" Sympathetic Consideration and the Soldier-Horse Relationship, 1914-1918
 The War Office may only have seen a homogenous mass of men and horses, of numbers killed and the cost of their replacement, but to their 'owners' the horses were as much a part of the life of their units as their fellow men. Many soldiers fervently believed it was their horses to whom they owed their mental and physical survival.
When Britain declared war on Germany on 4th August 1914, the British Army immediately set about mobilising its human and equine resources. In just two weeks, its horse strength was increased from 19,000 to 53,000, and this demand only increased as the War progressed. Not only did the British Army require horses, but also men trained to work with them.
Speaker this Month (Dr Jane Flynn) Picture is Jane with Toby
Dr. Jane Flynn is a teacher, historian, and writer with research interests in myth, memory,
national identity, and the visual representation of work and war. She is the author of, Soldiers
and their Horses: Sense, Sentimentality and the Soldier-Horse Relationship in The Great War
(Routledge:2020). Jane blogs on www.soldiersandtheirhorses.com and hosts the Facebook
group 'Horses and History'. She brings a lifelong passion for horses to her work.
Chesterfield Labour Club, 113 Saltergate, Chesterfield, S40 1NF
05 Apr 2022 19:30