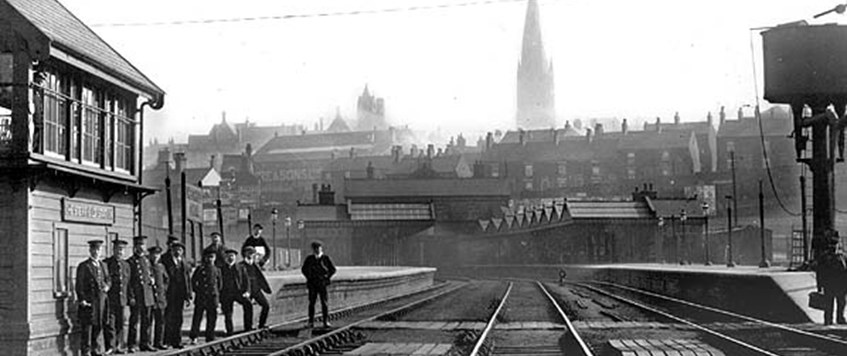 In 1914 , on the eve of war, there was 130 different companies – compared to that of today`s privatised railways – each owned their own track, stations, infrastructure etc. Today, one company, Network Rail own all the lines, stations and infrastructures, with the trains being owned / operated by the TOCs.
The railway system in 1914 was dominated by several large companies, London & South Western, South Eastern & Chatham, London Brighton & South Coast, Great Western, Great Central, London & North Western, Midland Railway, Great Eastern, Great Northern, the North Eastern and in Scotland by the Caledonian and North British Railways although we must not forget the smaller Highland Railway`s sterling efforts in moving vast quantities of coal to northern ports to fuel the Grand Fleet plus, of course the `Jellicoe Express`.
The Jellicoe Express ran between London Euston and Thurso in Scotland, linking the South of England with its three great Naval ports and the Fleet's anchorage in Scapa Flow in Orkney.
In this Presentation Grant Cullen covers the following: Based on extensive researches on a regional railway company (North British Railway) for a series of articles for a railway enthusiasts' magazine, this presentation has been adapted to give an overall view of the contribution of Britain's railways to the Great War effort, and will conclude with a brief look at Railways and Remembrance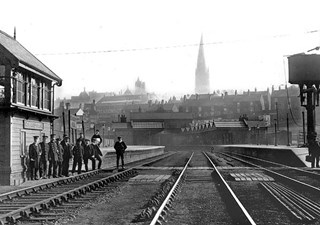 Speaker this Month (Grant Cullen)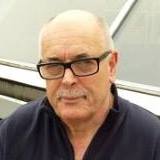 Grant spent 45 years working in the Iron and Steel and Speciality Chemicals industries, retiring in 2015. Since visiting the Western Front for the first time in 2004, he has made many return trips. In 2017 Grant visited Gallipoli in Turkey. Started attending WFA Chesterfield not long after its founding  and is now Branch Secretary. In addition to all things Great War, Grant is an enthusiastic model maker -  mostly WW1 subjects - and a published railway historian again subjects related to WW1.  When he has `spare` time he is Branch Secretary of Worksop Branch of The Royal British Legion and is Poppy Appeal Organiser for Worksop and District. 
Chesterfield Labour Club, 113 Saltergate, Chesterfield, S40 1NF
01 Feb 2022 19:30