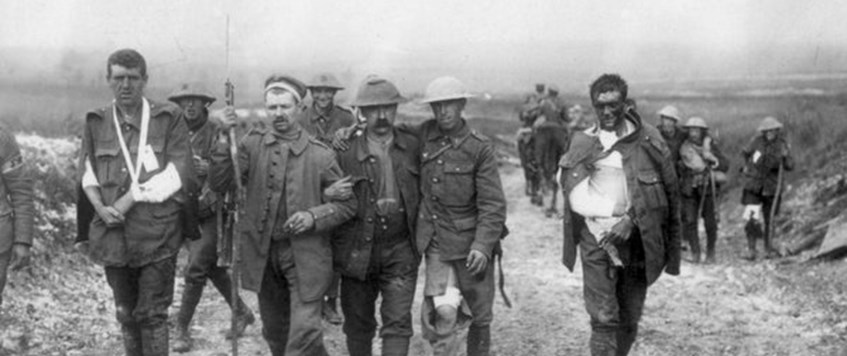 Tom Scotland will be giving a presentation on the casualties of the British Expeditionary Forces in France and Flanders, 1914-1918.
There is a discretionary fee of £4.
Entrance is free. This is a voluntary donation to help pay for room hire and speaker expenses.
IMAGES:
British wounded at Bernafay Wood during the Battle of the Somme, 19 July 1916. Ernest Brooks. (c) IWM Q800 Public Domain. 
Durham Rugby Club (upstairs), Hollow Drift, Green Lane, Durham, DH1 3JU
10 Apr 2017 19:30