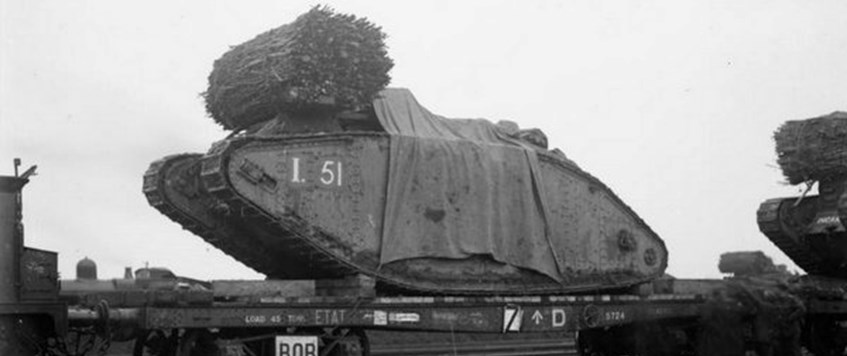 Lt-Col Geoffrey Vesey Holt will be talking about how tanks were used at the Battle of Cambrai.
Geoffrey Vesey Holt is an historian of the Royal Tank Regiment. He served with the British Army from 1975 t0 2010.
IMAGES:
A British Mark IV tank being loaded onto railway trucks for transport. © IWM (Q 46933)
British tanks maneuvering during the Battle of Cambrai. Rare Historical Photographs. 
Durham Rugby Club (upstairs), Hollow Drift, Green Lane, Durham, DH1 3JU
12 Jun 2017 19:30