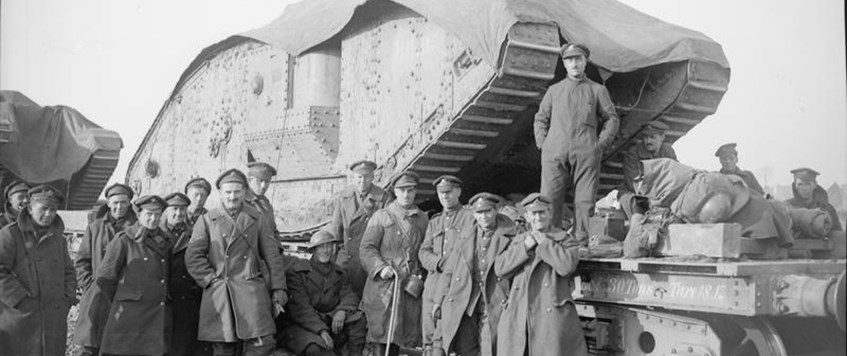 Lt Col Geoffrey Vesey Holt will be giving a presentation on the Tank Corps from Cambrai to the Armistice.
In less than two years between January 1916 and November 1917, the British tanks went from the first tank 'Mother' through their first and modest support to the infantry at the Battle of Flers in September 1916, the disaster of Bullencourt in April 1917, the mud of Flanders in the Summer and Autumn of 1917 to arguably, the first modern tank battle of history, the Battle of Cambrai. Here, a combination of tanks, artillery, infantry and aircraft smashed their way through the formidable defences of the Hindenburg Line on the morning of 20th November 1917.
Lt Col Geoffrey Vesey Holt. Geoffrey studied modern history at the University of Durham. He served with the British Army from 1975 to 2010. He is an historian of the Royal Tank Regiment.
Drill Hall, Leros TA Centre, Sturry Road, Canterbury, CT1 1HR
02 Oct 2018 19:30