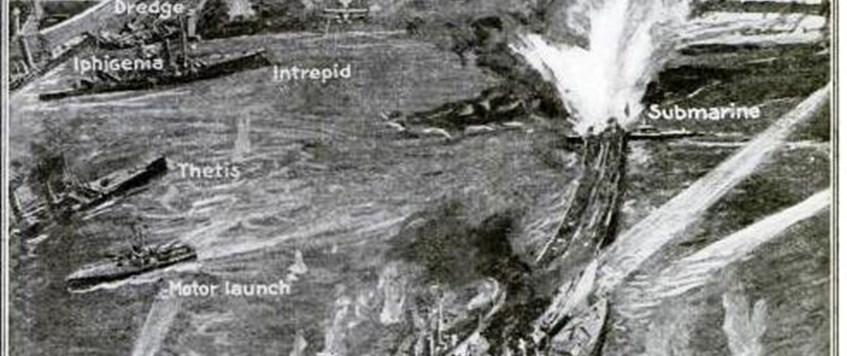 Image sources: Wikimedia Commons

The Zeebrugge Raid was an ambitious British combined arms attempt to block the Belgium port of Bruges/Zeebrugge, by scuttling blockships in the canal leading to the port. The port was a prime British target because it was used by the Imperial German Navy as a U-boat base, threatening Allied control of the Channel and the southern North Sea. The raid, on 23rd April 1918, involved 75 ships and submarines of the Royal Navy and fifteen aircraft from the Royal Naval Air Service, backed by units from the 4th Battalion, Royal Marines. Although the raid was far from entirely successful, it became a British propaganda victory. About 1700 British personnel participated and eight VCs were awarded.
Clive Harris formerly served in the Royal Corps of Signals and lectured at Sandhurst. He has an MA in Great War Studies and is the author of three books. He is a popular and engaging Battlefield guide and regularly speaks at WFA branches.
Royal British Legion Club, Queensway, Petts Wood, Orpington, Kent BR5 1DH
25 Jul 2019 19:30