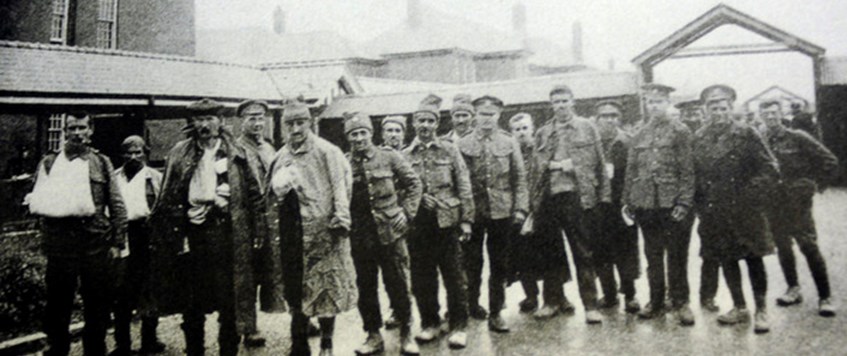 This book tells a true but unusual story.
It's about a man who got caught up in the First World War, but it isn't just a soldier's tale. It's also about the man's family and home and about what happened to him when he left them behind. And it's about the things the war made even great men do.
Joseph didn't want to go to war and he fought only because a military tribunal forced him to.  That tribunal sat in London, many miles from Joseph's home, and its decision was so outrageous that his own local tribunal went on strike.
David Hewitt is a lawyer and writer. He was born and brought up in the place in which the book is set and he is interested in the law and what it does to people. He is also interested in lost stories, especially those that shed fresh light on great events, and he enjoys bringing those stories back into the light.
You can learn more about his talk here: Joseph 1917
Image: Wounded soldiers arrive by train to Queen Mary's military hospital in Whalley during the First World War
The King's Own Regimental Museum, The Lancaster City Museum, Market Square, Lancaster LA1 1HT
07 Aug 2017 19:30