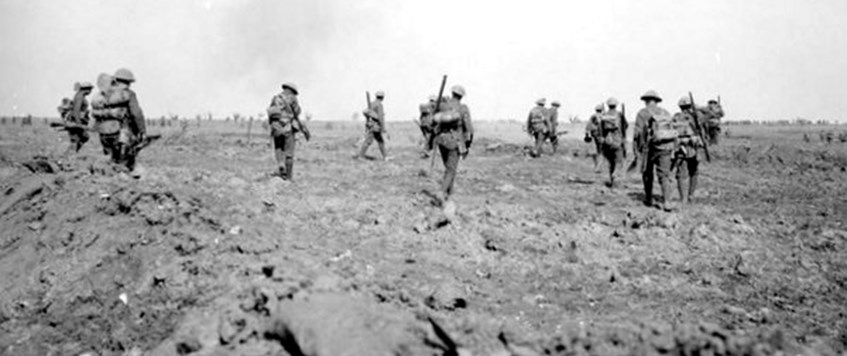 Both battles, the Somme and Arras, were equally fierce, both with heavy losses, yet 100 years on The Somme lives in our consciousness, whilst few know of the Battle of Arras. The talk discusses possible conclusions.
IMAGES: Public Domain. Wikipedia.
Ruins of the Hôtel de Ville, Arras 26 May 1917.
Somme 25 September 1916. British troops moving up during the Battle of Morval. 
The Guild Ale House, 56 Lancaster Road, Preston, Lancashire PR1 1DD
07474 370698
25 Sep 2017 19:30