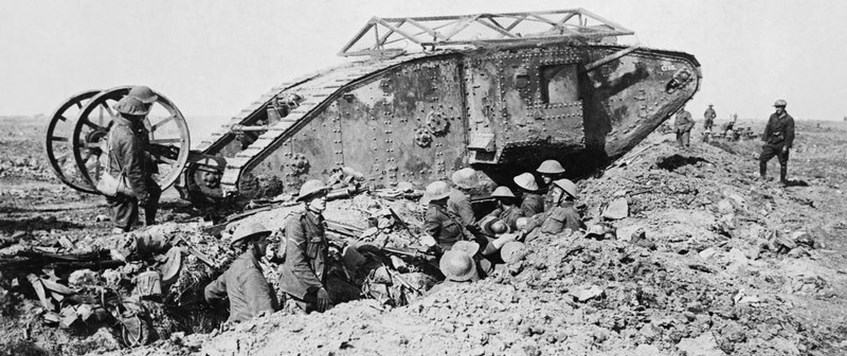 John Allen will give a presentation titled 'The Life of a Tankie'.
Born in Lincolnshire, Cyril Sheldon Allen was amongst the first group of men to crew a new fighting machine now known as the Tank. When volunteering with his two brothers into the Army, he no doubt thought he was engaging in a war of short duration in continental Europe.
Having been in Tank actions at the Somme & Messines, at Third Ypres he was awarded the DCM for `grit & determination under heavy enemy fire` for his actions which went beyond the call of normal duty.
Six weeks later at the Battle of Cambrai, he was KIA rescuing an officer from a shelled tank, his body was never recovered. 
IMAGE: Ernest Brooks - This is photograph Q 2486 from the collections of the Imperial War Museums (collection no. 1900-09)
Sobraon Barracks, Burton Road, Lincoln, LN1 3PY
08 Jan 2018 19:00