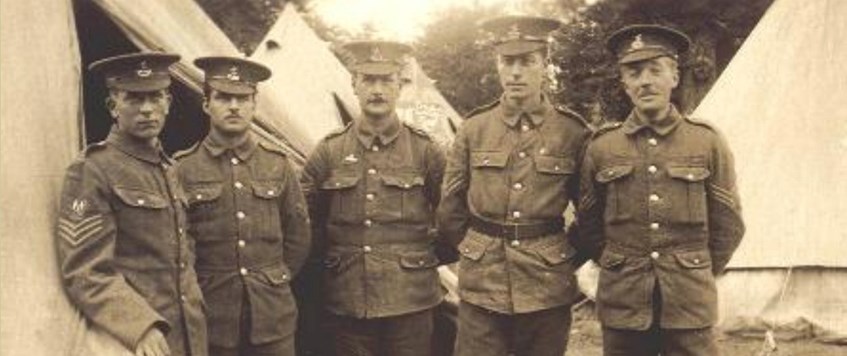 Jill Knight Memorial Lecture: For Cause, Comrades and Country: Combat Motivation in the London Regiment during the Great War by Dr Tom Thorpe.
Tom Thorpe is the produce of the Western Front Association podcast 'Mentioned in Dispatches'. 
IMAGE: Men of the 9th London Regiment (Queen Victoria's Rifles) during a break in training on Hampstead Heath in December 1914. Imperial War Museum image Q53457.
Union Jack Club, Sandell Street, London SE1 8UJ
01 Nov 2018 19:30