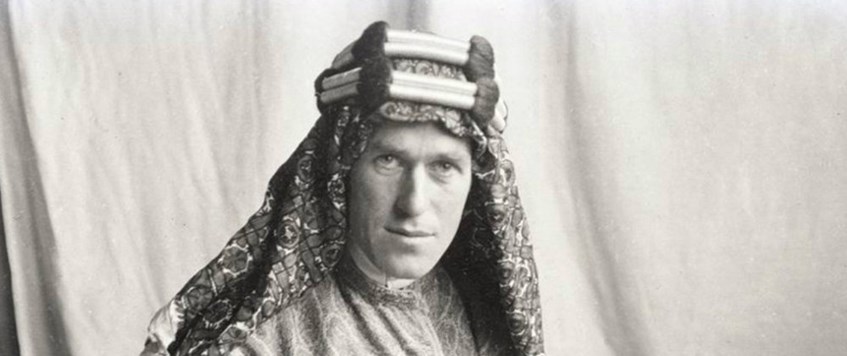 Lawrence was probably the most remarkable officer to have served in the British Army during the Great War. Today he is probably the most famous. Yet it is now difficult to separate the man from the myth. What most people know about Lawrence and the Arab Revolt is derived from an epic movie, which is great cinema but poor history.
A British officer, Thomas Edward Lawrence was one of the leaders of the Arab revolt against the Turks during the First World War. The subject of many biographies, T.E. Lawrence is one of the very few military figures from the First World War familiar to the general public as a result of the celebrated 1962 film Lawrence of Arabia.
As a result of recent operations in Iraq and Afghanistan, T.E. Lawrence has enjoyed a resurgence of interest among British and American army officers.
In his presentation, Dr Peaty will try to disentangle the man from the myth, examine the various portrayals of Lawrence and try to explain how a junior British Army officer became, next to Mao, the most famous guerrilla leader the world has ever known.
"Lawrence was a remarkable man, with a remarkable life – it really didn't need 'sexing up' by Hollywood…"
Dr John Peaty is a Fellow of the Royal Geographical Society and of the Royal Historical Society. He lectures widely on military history, has written a large volume of essays and is a keen visitor of battlefields.
Hewitt Room, Whitton Community Centre, Percy Road, Whitton, TW2 6JL
09 Jul 2019 19:15