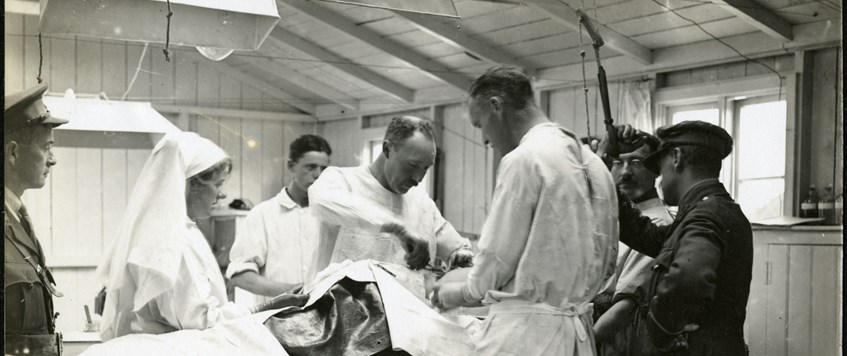 Retired orthopaedic surgeon Tom Scotland will speak on 'Casualties: BEF, France and Flanders 1914-18'. Tom will explain the evacuation pathway for the wounded, how it developed in response to huge numbers of casualties, and the general management of wounds.
Tom is the author / editor of several military medicine histories, including War Surgery 1914-18 and Wars, Pestilence and the Surgeon's Blade .
The event image shows surgeon George Gask of St Bartholomews Hospital, London, operating on a wounded soldier in Canadian Casualty Clearing Station Number 2 at Remy Siding near Poperinghe during the Third Battle of Ypres. He is performing an exploration of the wounded soldier`s chest (thoracotomy). The photograph comes courtesy of the Archives of Ontario.
To register for this online zoom meeting please email whizzbangwfa@gmail.com
Online Zoom Meeting
14 Apr 2021 19:30