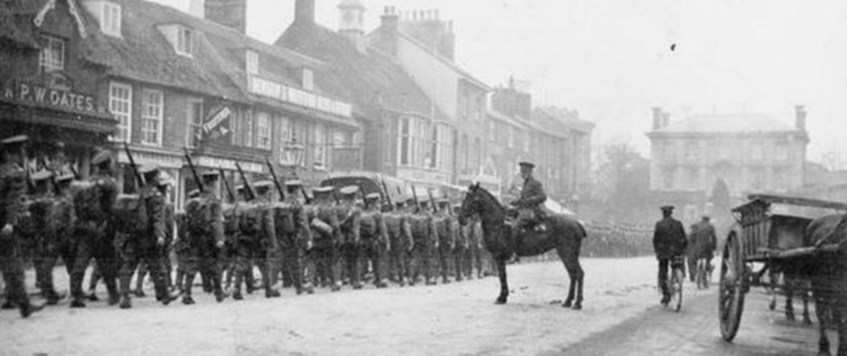 Nigel Attee will be giving a talk on the 8th Lincolns at Loos.
We meet at Fulney Church Hall in Spalding on the Fourth Thursday of each month. All meetings start at 7.30pm. 
IMAGE: Major John Storer (on horseback) observes the 8th Battalion, Lincolnshire Regiment, marching through Leighton Buzzard, Bedfordshire. 
Fulney Church Hall, Holbeach Road, Spalding, Lincs PE11 2HY
27 Apr 2017 19:30