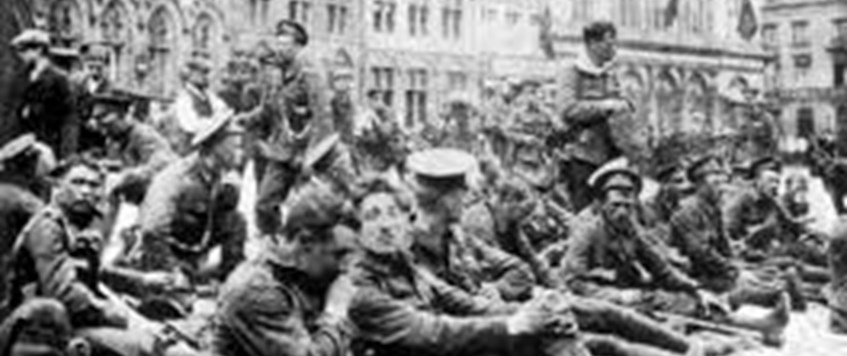 The British official history claims the British Expeditionary Force (BEF) which deployed to France in August 1914 was in every respect, 'incomparably the best trained, organised and best equipped British Army which ever went to war'. By the end of a campaign described by Winston Churchill as, '… surpassing in intensity anything subsequently endured', the BEF had suffered 90,000 casualties, the equivalent of the strength of its first 7 infantry divisions. To some, these losses effectively meant the death of the old regular army.

At the close of the Battle of First Ypres, standing battered but undefeated, the BEF had secured for itself a reputation which has endured to this day, its fighting qualities still being held in high regard. Recently however, some historians have sought to highlight perceived defects in its doctrine, staffwork and generalship. Additionally, it has been suggested that there was an uneven performance by corps formations within the BEF, with Second Corps and its commander General Sir Horace Smith-Dorrien coming in for particular criticism.

These criticisms strongly suggest that the BEF's second corps under-performed, expressly so after the Battle of Le Cateau. A view expressed by Spencer Jones and Steven Corvi is that the question of both Smith-Dorrien's and Second Corps' performance cannot be satisfactorily answered as the subject still remains relatively understudied.

To answer this question became the subject of the speaker's MA research dissertation which was submitted to the University of Wolverhampton in January 2020.
Congregational Church, King Street, Newcastle under Lyme, StaffsST5 1EJ
13 Sep 2021 18:45