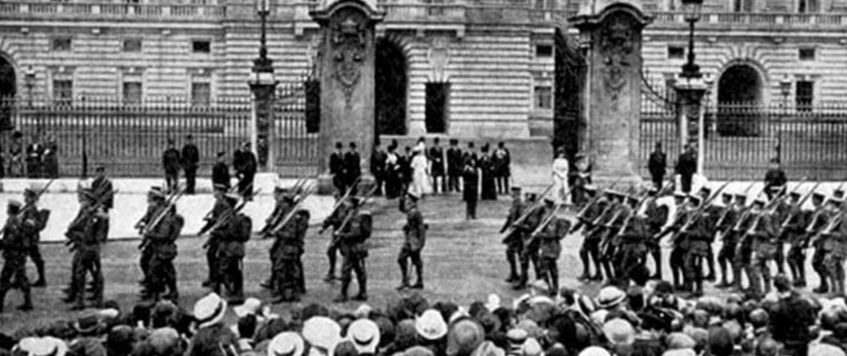 "Danny's Story" is both a reflective and personal story of an unknown brother
of Lev's maternal grandfather,
 Grenadier

 

Guardsman Daniel Daniels,

 
who became the first recorded Burslem soldier to lose his life
during the first World War.
This became a personal voyage of discovery and pilgimage for Lev and his wife, Janice, to follow in Daniel's footsteps during the Mons retreat that took them to the Western Front and ultimately to Daniel's final resting place.
It however also unearthed a back story of love and loss that lay buried for over three quarters of a century....but yet his story did not end there!
Congregational Church, King Street, Newcastle under Lyme, StaffsST5 1EJ
13 Jun 2022 18:45