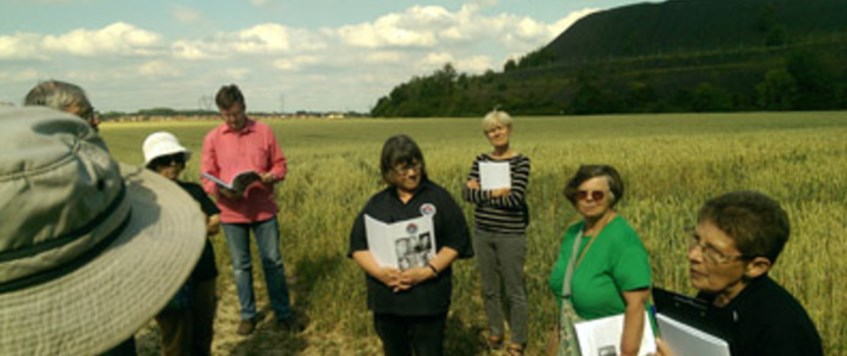 Vivien Whelpton will be giving a talk titled 'War, Tradition, Reality & Expression Through Poetry'.
Vivien  is a retired English teacher and Media Studies teacher. She has an M.A. in War Studies from King's College, London.  
After publishing monographs in the Cecil Woolf War Poets series, she went on to publish her first literary biography, Richard Aldington, Poet, Soldier and Lover in February 2014.  
Vivien also conducts battlefield tours and is a member of the Guild of Battlefield Guides.
We meet at 7:30pm on the second Wednesday of the Month at the Royal British Legion Club, Tavern St, Stowmarket, IP14 1PH
Most talks are usually an hour in duration, with an interval of half an hour, followed by a Q&A session.

We ask for a donation entry fee of £4.00 per person, which includes a buffet during the interval. Drinks can be purchased at the club's bar. New members are always welcome! 
Royal British Legion (Stowmarket), Tavern Street, Stowmarket, Suffolk, IP14 1PJ, UK
08 Nov 2017 19:30