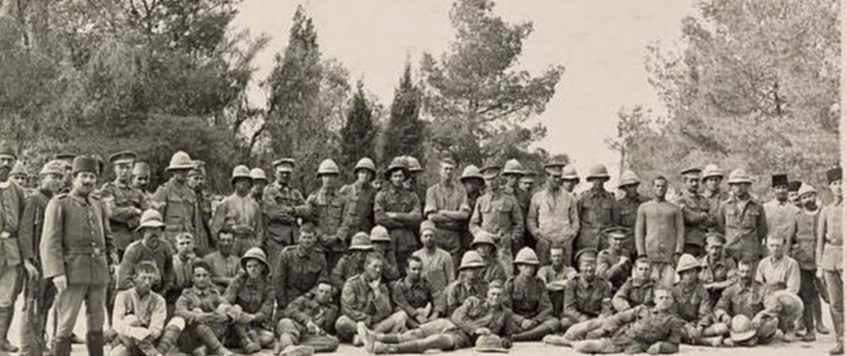 Stuart Hadaway—From Gaza to Jerusalem: The Palestine Campaigns of 1917 or Defeat into Victory: The 1st, 2nd and 3rd Battles of Gaza .
Stuart Hadaway is a professional military historian, who has written several books about the campaigns in Egypt and Palestine during the First World War.
At the start of 1917, the Egyptian Expeditionary Force stood at the southern border of Palestine, but two attempts to seize the Ottoman fortress at Gaza and open the way for an advance north failed dismally in March and April. Six months later, after a long, hot summer of trench warfare, the EEF shattered the Gaza-Beersheba line, threw the Ottoman army into retreat and, eventually, captured Jerusalem. The EEF went from abject failure to mounting one of the most successful British offensives of the First World War in just a few months. This talk will look at the 1917 campaigns in Palestine, and how and why this change in fortune was possible.
Berkshire Sports and Social Club, Sonning Lane, Reading, RG4 6ST
28 Sep 2017 20:00