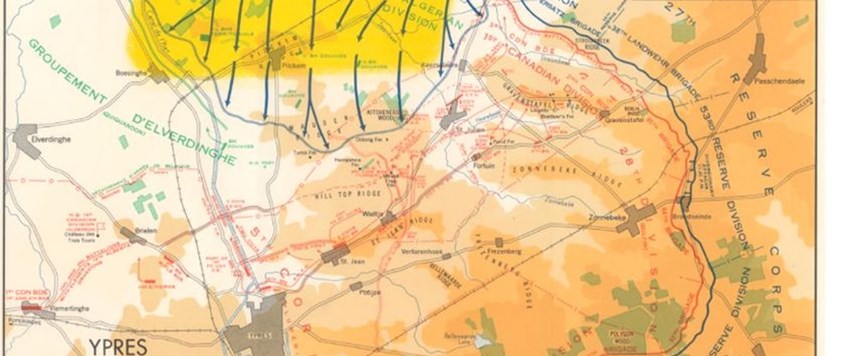 Baptism of Fire! 1/7th Northumberland Fusiliers at Second Ypres April 1915 an in-person talk by Peter Hart (Finishing at 9pm)
A gut-wrenching account of men thrown into battle before they were ready. And the price they paid. The tragic story of the Baptism of Fire of the 1/7th Northumberland Fusiliers at Ypres in April 1915. It is truly heart-rending at times with a mixture of oral history and published accounts to bring it all home to you.
 Regarded as a lively, well informed, and amusing speaker, Peter Hart is regular and popular branch speaker. He's a military historian specialising in the Great War and was the Oral Historian at the Imperial War Museum from 1981 until his retirement. Peter is the author of the magisterial Gallipoli (OUP 2013) as well as many other books on the Great War.
 ZOOM LINK: https://us02web.zoom.us/j/86750514635?pwd=NFRMalJSbmMwYUJLczZLa2dkeFN6dz09
Canton Rugby Football Club, Lawrenny Avenue, Cardiff CF11 8BR.
03 Nov 2023 19:30