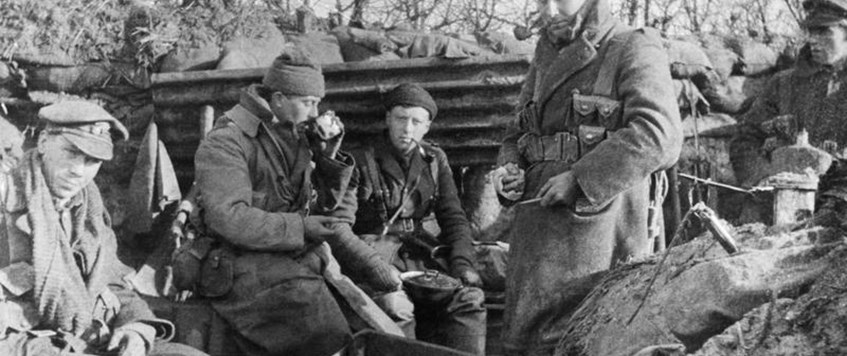 An in person talk by Michael Orr - From "Still Going Strong" to "Too Much War" - The career of Lieutenant 'Bill' Haine VC MC 1914-1919
Bill Haine joined the Honourable Artillery Company at the age of 18 in August 1914. He was commissioned in 1916 and awarded the Victoria Cross for his actions as company commander at the Battle of Gavrelle in April 1917. In November 1918 he transferred to the Indian Army and was awarded the Military Cross after the Battle of Dhakka in 1919. By this stage he was suffering from what would now be called PTSD and left the Regular Army. He returned to the HAC for some years and during the Second World War he commanded the Croydon Battalion of the Home Guard. For many years he was a member of the committee of the VC & GC Association.
More about the speaker: Michael Orr is editing Haine's letters and journals for publication and they form the basis of this account of life in a very untypical infantry battalion on the Western Front and the cumulative strain
of combat on a young man. Michael Orr lectured at the Royal Military Academy Sandhurst from 1969 to 2004, in the Department of War Studies and the Soviet Studies Research Centre. He was Secretary General of the British Commission for Military History from 2004 to 2009. He is now retired and lives in Gloucester.
Zoom Link:-https://us02web.zoom.us/j/83130420343?pwd=a3pNSjU2eDRwWkgyZktwU3Jld3N3Zz09
Canton Rugby Football Club, Lawrenny Avenue, Cardiff CF11 8BR.
03 Feb 2023 19:30