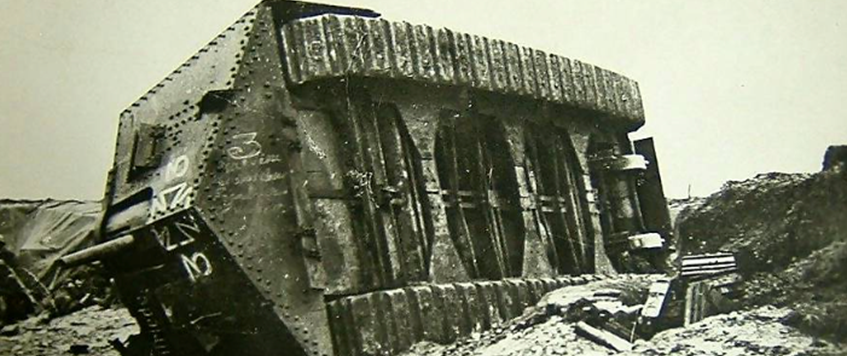 PLEASE NOTE CHANGE TO ORIGINAL DATE
Chris John will be giving a talk via Zoom on 'German Tanks at Villers-Bretonneux'. Most know about the British development of the tank but did the Germans have tanks? If not, why not and if so how did they develop? A look at the development of fighting armoured vehicles particularly from the German perspective and the only serious German attempt to use them on the battlefield – Villers-Bretonneux 23rd-24th April 1918 - with surprisingly successful initial results.
Chris  is located in Lichfield, Staffordshire. Chris is a badged battlefield guide, a volunteer at the National Memorial Arboretum, and deputy chair of Birmingham WFA. He is author of A Hundred Years on: The Great War and Other Events on Cannock Chase. Chris has spoken to many local history groups, throughout the Midlands. WFA branches recently visited include Huntingdon, Dublin, Norfolk, Heart of England.
Zoom Link: https://us02web.zoom.us/j/84869728336?pwd=R3NvSDRDTUZPcEV2MjhvTWtiZFpkdz09
Can we please politely request that viewers joining the call do so with their microphones muted before the 7:30pm start time, to avoid disrupting the beginning of the talk. Thank-you.
Image: German A7V tank "Elfriede" captured by French Troops at Villers-Bretonneux, 24-Apr-1918. French Postcard 1918
Canton Rugby Football Club, Lawrenny Avenue, Cardiff CF11 8BR.
09 Dec 2022 19:30