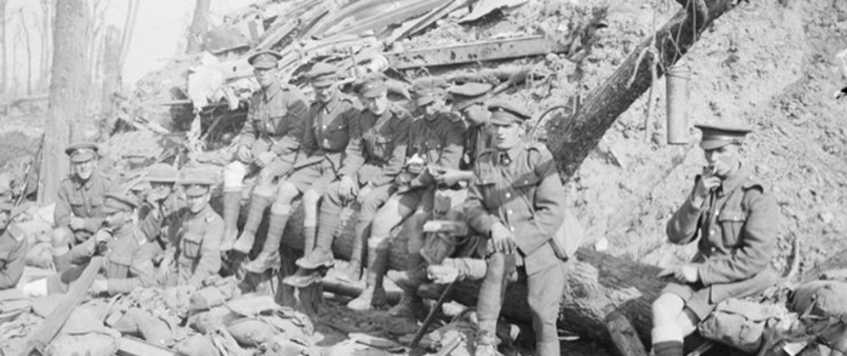 Derek Clayton will be giving a talk on the 9th Bn King's Own Yorkshire Light Infantry.
Derek was born in Yorkshire and attended Batley Grammar School before beginning a long association with the University of Birmingham. He graduated in 1979 with a BA in French and German and went on to teach Modern Languages in three Birmingham schools before retiring in 2015.
His fascination with military history began in childhood, but the discovery almost thirty years ago of photographs of his great-uncle in his KOYLI uniform and his grandfather in the RFC focussed his interest squarely on the Great War.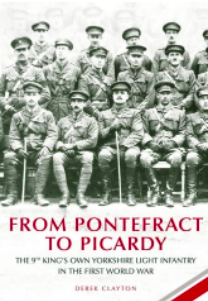 He returned to the university in 2004, following the publication of his battalion history: From Pontefract to Picardy: the 9th King's Own Yorkshire Light Infantry in the First World War (Tempus, 2004), and completed his MA in British First World War Studies, as one of the initial cohort of this course, in 2006, having produced a dissertation on the 49th (West Riding) Division
Image: Men of the King's Own Yorkshire Light Infantry resting on the way down from the trenches, near Wieltje, Ypres, 1 October 1917. Imperial War Museum image Q6026
Canton Rugby Football Club, Lawrenny Avenue, Cardiff CF11 8BR.
01 Jul 2022 19:30