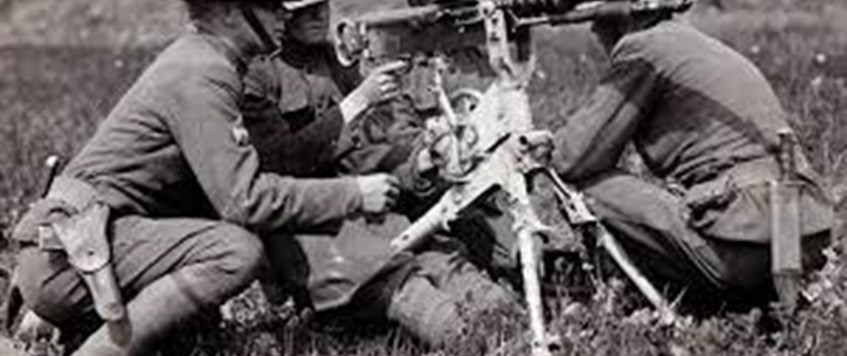 A Zoom talk by Dr. Graham Kemp - 'American Expeditionary Force' – the story and experiences of the AEF, 1917-18. Talk covers the training of the new Army from the States to France – taking in the experience, the hardship and the humour. It looks at the their first action at Belleville wood, and then turns to the success and tragedy of 'Argonne Wood'. It reveals how the US Army contributed to the ending of the war and why afterwards US turned its back on Europe.
More about the speaker: Dr Graham Kemp has been a historian of the Great War for past 40 years. He is a retired tour guide/museum manager at Lancaster Castle, as well as an ex teacher and an ex chair of Lancs (North). He is an experienced speaker, from Castle outreach and WFA talks to addressing international conferences on his doctorate subject of Peace and International Relations. His passion is conveying the human perspective and experience.
The Zoom Link is: https://us02web.zoom.us/j/82937394082?pwd=VHJFelNvRjhyZHduRTFOMzEybkliQT09
Canton Rugby Football Club, Lawrenny Avenue, Cardiff CF11 8BR.
06 Jan 2023 19:30