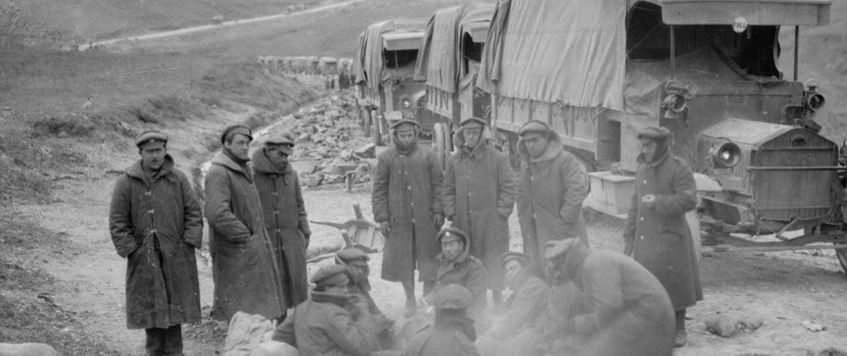 Sadly we have had to cancel this meeting due to the current restrictions coming in during the pandemic. 
Alan Wakefield is chairman of the Salonika Campaign Society and a member of the British Commission for Military History, the Western Front Association and the Gallipoli Association.
IMAGE: A convoy of lorries from 689 Motor Transport Company (ASC) halted on the Seres Road whilst the drivers have a tea break, ca.1917. (C) IWM (Q 32741).
Pimperne Village Hall, Newfield Road, Pimperne, Dorset, DT11 8UZ, UK
07 Nov 2020 14:30