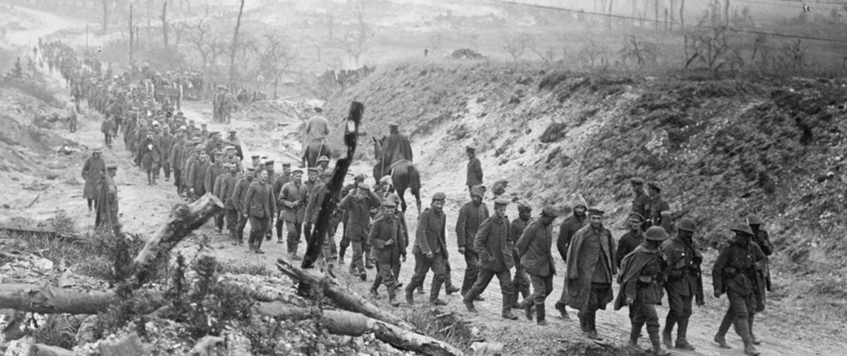 Major-General Robert Adam Mungo Simpson Melvin CB OBE is a retired British Army officer, and a noted military historian. He is best known for his biography of German Field Marshal Erich von Manstein. He is an Editorial Board Member on Journal of Intelligence and Terrorism Studies.
We are delighted to say that this meeting will go ahead as planned and that accommodations and precautions will be taken regarding small meetings and social distancing. 
The venue management have said that meetings will be limited to a maximum of 30 people. The places must be pre-booked with the event organisers.  
IMAGE: Battle of Bazentin Ridge. A long line of German prisoners being marched into Fricourt. (c) IWM (Q 3970)
Pimperne Village Hall, Newfield Road, Pimperne, Dorset, DT11 8UZ, UK
05 Sep 2020 14:30