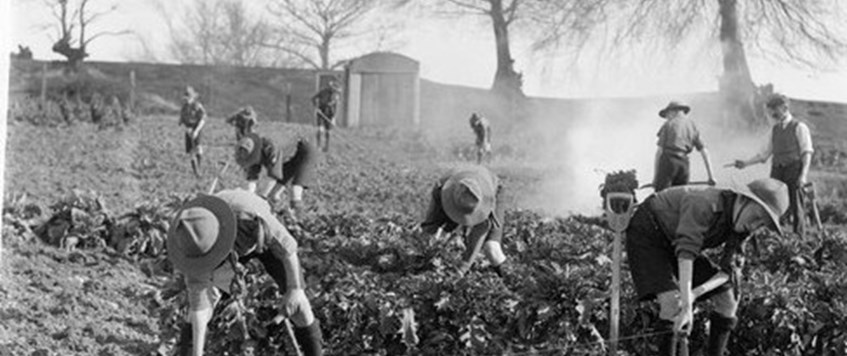 When war came in 1914 Baden-Powell's Scout Movement was only six years old. Many thought the movement would collapse - yet the opposite was true. Scouts proved themselves to be highly useful and undertook no end of duties from guarding railway lines and tunnels, watching the skies for Zeppelin raids, assisting the coastguard and harvesting crops. Overall, Scouts achieved a vital and tremendous record of service.
Colin Walker's wide-ranging talk looks not just at what Scouts did at home but also looks at those who went on to fight with distinction.
Find us at St Mary's Church, Station Road, Allerton Bywater, WF10 2DH. All meetings are open to non-WFA members who always receive a warm welcome. There's tea and coffee on tap and a hearty buffet.
(Photo: IWM Q30597 Scouts harvesting).
St Mary's Church Annexe, Station Road, Allerton Bywater, WF10 2DH
0113 250 2165
11 May 2019 13:30