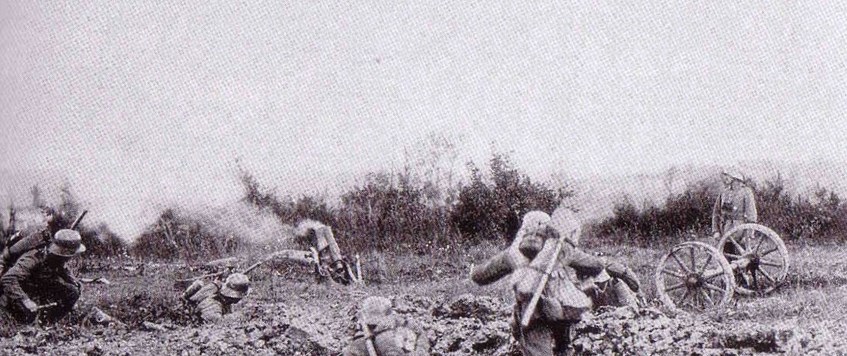 MEETING CANCELLED - Due to adverse weather this meeting has neen cancelled and will hopefully be re-arranged for later this year.
John Sheehan, author of Harrogate Terriers (published by Pen and Sword), will relate how the 1/5th (Territorial) Battalion, West Yorkshire Regiment, helped stop the German advance in April 1918.
Find us at St Mary's Church, Station Road, Allerton Bywater, WF10 2DH. All meetings are open to non-WFA members who always receive a warm welcome. There's tea and coffee on tap and a hearty buffet.
(Photograph: IWM. Storm troops, German mortar team in April 1918).
St Mary's Church Annexe, Station Road, Allerton Bywater, WF10 2DH
0113 250 2165
03 Mar 2018 13:30