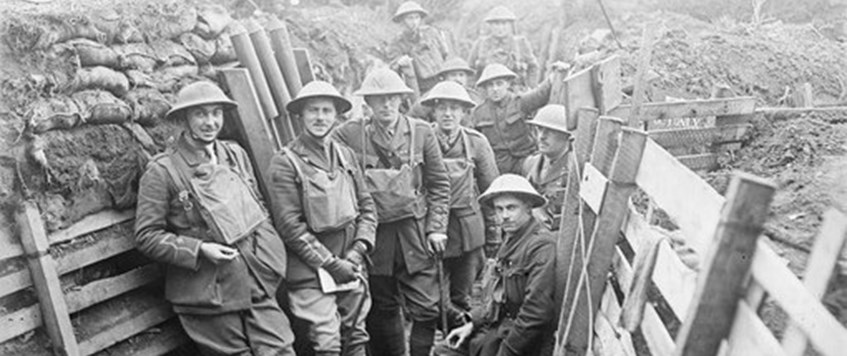 The story of the 'Smiling Footballer' from King's Lynn, an elementary schoolteacher who played football for England and later became a commissioned officer in the King's Liverpool Regiment.
Barry Blades is a former teacher, trainer, headteacher, visiting lecturer and education consultant. 
Find us at St. Mary's Church, Station Road, Allerton Bywater, WF10 2DH. All meetings are open to non-WFA members who always receive a warm welcome. There's tea and coffee on tap and a hearty buffet.
(photo: IWM Q10741, King's Liverpool Regiment in March 1918)
St Mary's Church Annexe, Station Road, Allerton Bywater, WF10 2DH
0113 250 2165
01 Jun 2019 13:30