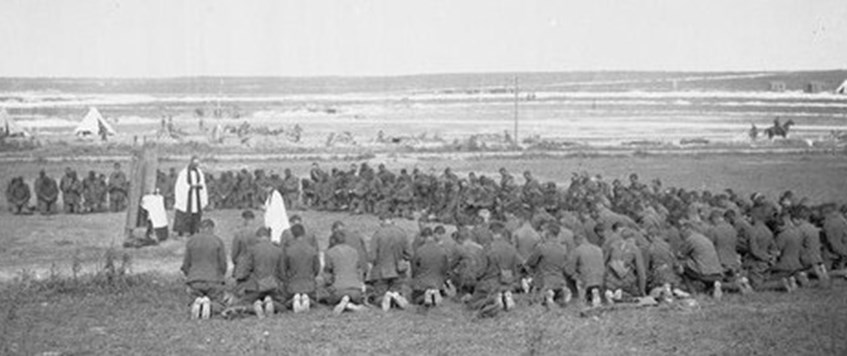 This talk looks at the work, and the deaths, of two Army Chaplains on the Western Front, Rev.Charles Doudney and the Rev.Theodore Hardy.
Hardy's friend and colleague Geoffrey Vallings recalled:
"Some of Hardy's finest work was done when we were astride the Menin Road beyond Hell Fire Corner, the conditions were appalling. It was taking eight men to carry one stretcher. A corporal of the R.A.M.C. said  "That Hardy is the finest chap I have ever seen, he is not content to go out with one squad of stretcher bearers, he goes out with them all, by God he deserves every decoration a man can win. I may say we have lost over 100 stretcher bearers knocked out in one way or another"
Find us at St.Mary's Church, Station Road, Allerton Bywater, WF10 2DH.  All meetings are open to non-WFA members who always receive a warm welcome. There's tea and coffee on tap and a hearty buffet.
Photo: Q4069 Imperial War Museum
St Mary's Church Annexe, Station Road, Allerton Bywater, WF10 2DH
01 Feb 2020 13:30