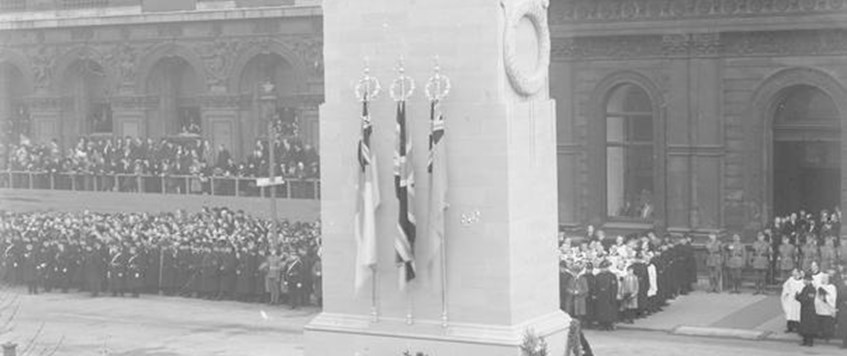 At the end of the Great War the authorities in Britain designed a series of memorials to acknowledge the sacrifices made by the war dead. Michael O'Brien's talk will explore the reasoning behind the designs and will compare the approach in this country to that of France, Germany and the United States.
Find us at St Mary's Church, Station Road, Allerton Bywater WF10 2DH. All meetings are open to non-members who always receive a warm welcome. There's tea and coffee on tap and a hearty buffet. Our meetings start at 1.30pm.
(Picture: The Centotaph, Whitehall, 1920 IWM Q31491).
St Mary's Church Annexe, Station Road, Allerton Bywater, WF10 2DH
0113 250 2165
02 Mar 2019 13:30