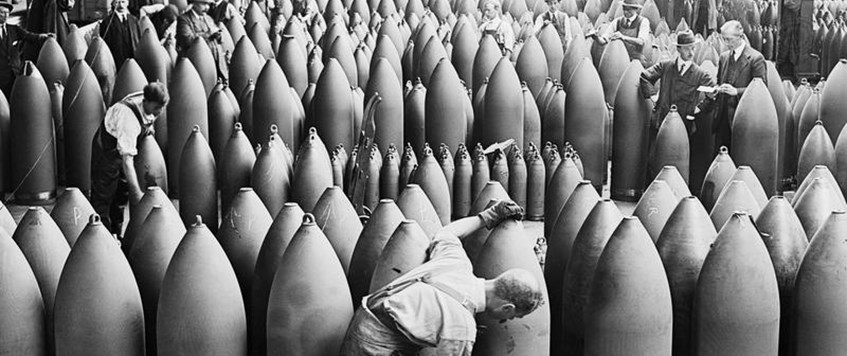 Sua Tela Tonanti, usually translated as 'to the warrior his arms' was the motto of the Army Ordnance Corps ('Royal' from 1922 because of their efforts in WW1). It was the body charged with supplying weapons, ammunition and equipment to the British Army.
Keith Tebbutt's talk traces the way arms and ammunition were produced in WW1 and arrived at the front via a wide and successful - largely rail based - infrastructure.
Find us at St Mary's Church, Station Road, Allerton Bywater, WF10 2DH. All meetings are open to non-WFA members who always receive a warm welcome. There's tea and coffee on tap and a hearty buffet. Meetings start at 1.30pm.
(Picture: IWM Q30016. Painting shells at the National Shell Filling factory at Chilwell).
St Mary's Church Annexe, Station Road, Allerton Bywater, WF10 2DH
0113 250 2165
02 Jun 2018 13:30